VMix(SRT+NDI+RTSP) pull video stream from ENC1 Plus codec
Add SRT live streams
A. First, open the main interface of VMIX software, and click "Add Input" in the lower left corner of the main window to select the desired video program source.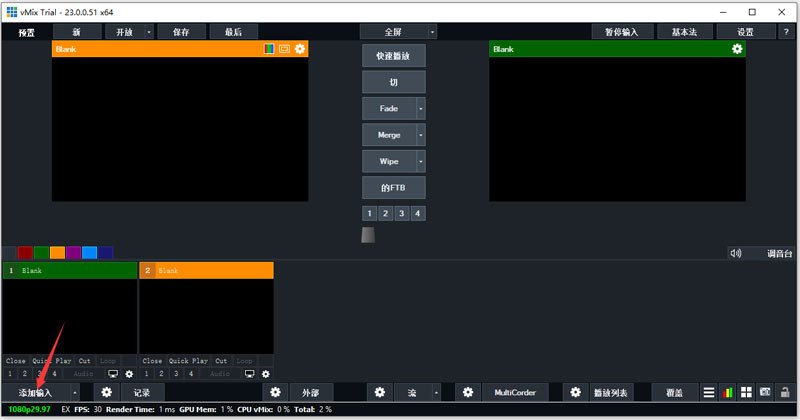 B. Before adding SRT video source, first open the ENC1 Plus video encoder Settings page "Streams_SRT Settings", start the listener mode of SDI channel, its IP address property is not effective, so just set the port number, and then save the Settings;Vmix add input Settings page select "stream /SRT", select "stream type – listener" and enter the ENC1 Plus codec IP address and corresponding port number.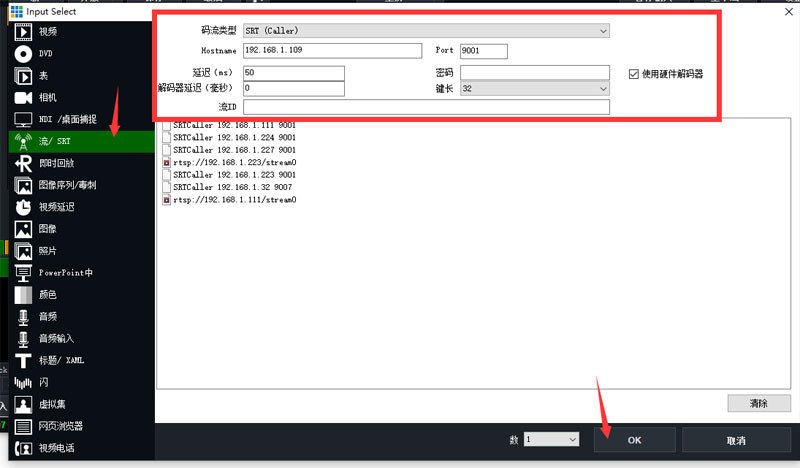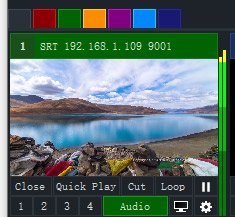 Add NDI live streams
A. Start the ENC1 Plus video compiler "NDI Settings", no need to set the NDI grouping, open Vmix- enter source-NDI/desktop capture and select the video live stream you want.(Please note that users who have not purchased NDI authorization can only use NDI for 30 minutes at a time. After the time out, they need to follow the "Close – Save – Open – Save" process or restart system.)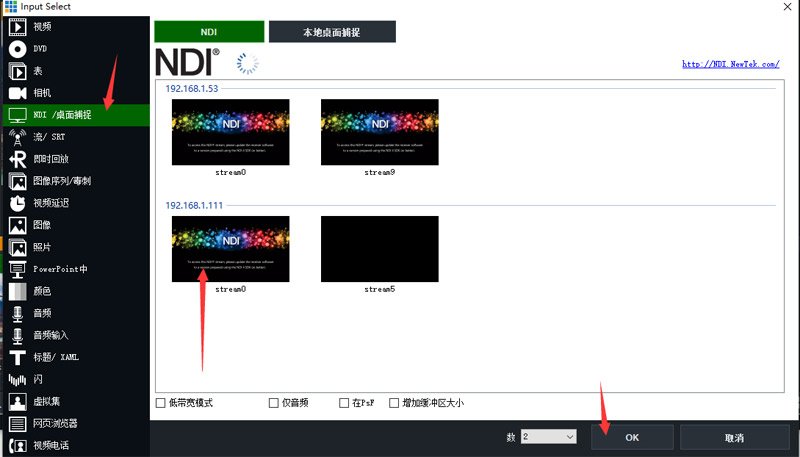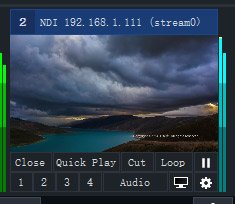 Add RTSP live streams 
A. Set the ENC1 Plus video coder live stream type and port number, then select "stream /SRT" on the "add input" Settings page of the Vmix interface, select "stream type – RTSP over TCP" and enter the video/audio codec URL and minimum latency (2-3 seconds recommended).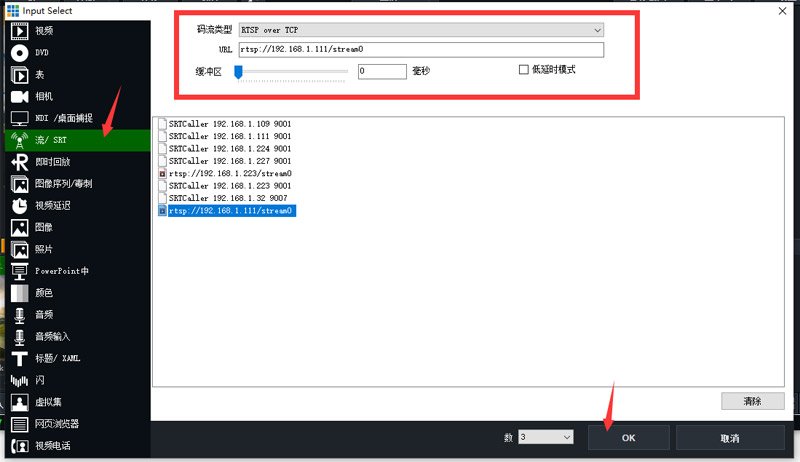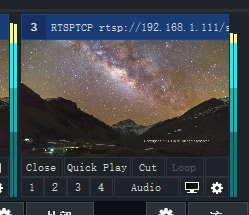 Final effect